Registration Now Open
Everyone knows that the two key ingredients required to get shredded – or simply to lose body fat – are working out and eating healthy. While that may be common knowledge, deciding exactly what to change is a whole lot more difficult. Stop choosing diets and workouts at random! Stick to guarantees.
Dew It Fitness presents, the Summer Shred!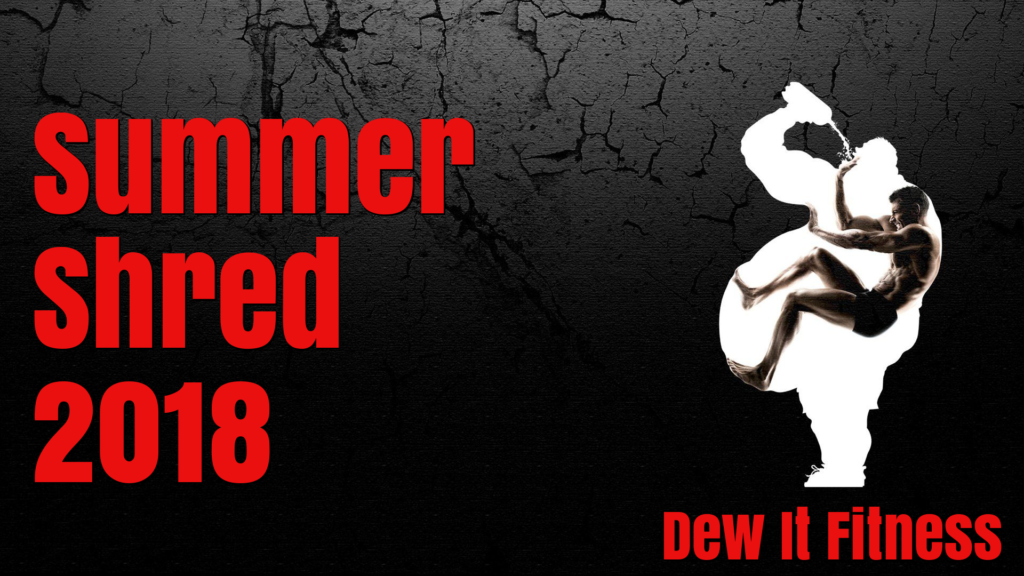 This program is designed to maximize your results in both pounds and inches. Elements of fitness and nutrition are included within this aggressive approach to your transformation. 
This program will challenge you. And it will get you results.
So tell me, do you want to look and feel your best this summer? 
Fitness
Become the newest member of our fitness family! 
Our results proven workouts will be optimized for maximum body fat loss during the 8-week challenge.
You'll also have the opportunity to get involved in fun mini-challenges throughout! Challenges can range from taking a hike over the weekend to staying hydrated and peeing clear

?

  All meant to have fun while getting bootylicious!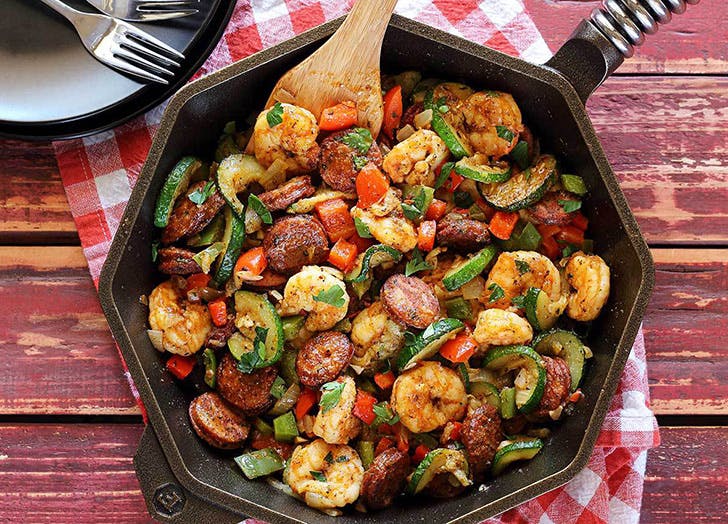 Nutrition
We're kicking off the Summer Shred with a 30-day nutrition program proven to get results!
This is a game changer.
We'll give you all the information you need to get drastic results, while learning how to maintain your new, healthy lifestyle even after the program ends. We're taking out the guesswork with weekly blogs, tips & tricks, and a forum for you to connect with your coaches and fellow-shredders. 
Get the results you want NOW, and the tools you need to make them last!
Lets get down to business, what are you getting for your hard earned cash money?
Together, we will create your personalized plan to succeed.

Sit down with your coaches for one 40-minute session and we'll make sure you hit the ground running. Trying to tone your abs? Want some extra help on nutrition changes? We'll create a specific plan for you. And that's only part of it; we want to know what motivates you. What support do you need to ensure success from the start?

Learn how to maximize your success (for life).

We'll tell you all you need to know about getting results AND making them last. We're not interested in getting you quick, temporary results. We'll teach you how to create long-term habits that lead to long-term results. You'll walk away with an ongoing nutrition program, the knowledge you need to continue your healthy lifestyle, and that brand new bod!

Stay connected with your support team!

You are not in this alone! Your coaches and fellow-shredders will be part of your journey, sharing ideas, helpful hints, and a lot of motivation.

We'll never be more than a few clicks away!

You're going to have questions and we are here to answer all of them! With unlimited email support with coaches, and many ways to reach out to fellow-shredders, there is no need to fret! You'll reap the benefits of healthy living without the confusion of sorting out fact from fiction.

Measure your progress, from start to finish.

Navigating  weight-loss is tricky business. During your meeting with the coaches, we'll map out your journey. Not just the starting point and the destination, but your milestones along the way! With regular weigh-ins, measurements, and performance tracking throughout, you'll never need to worry about being on the right track. 

Your results are guaranteed.

If this challenge doesn't get you results, we don't want your money. That's why we are offering a 100% money back guarantee. 
Pricing
Social Share