Schedule a free consultation: Meet with one of our coaches and walk away with success strategies you can begin immediately. Just tell us your name, contact info,  and any goal(s) you have in mind and a Dew It Fitness representative will reach out to schedule  your consultation. 

The success strategies are our gift to you whether you sign up or not!
Basic Package
This all-inclusive fitness package has everything you need to get in shape: weekly one-on-one sessions with your trainer, at-home workouts, health & fitness habits, and progress tracking. RESULTS ARE GUARANTEED!
Premium Package
Not only does the Premium Package include all the perks of the Basic Package, but we're taking it to the next level with this one: a complete nutrition program with regular nutrition coaching sessions, two weekly one-on-one sessions with your trainer, unlimited at-home workouts, and nutrition & fitness habits with progress tracking. To say you'll get results would be an understatement. RESULTS ARE GUARANTEED!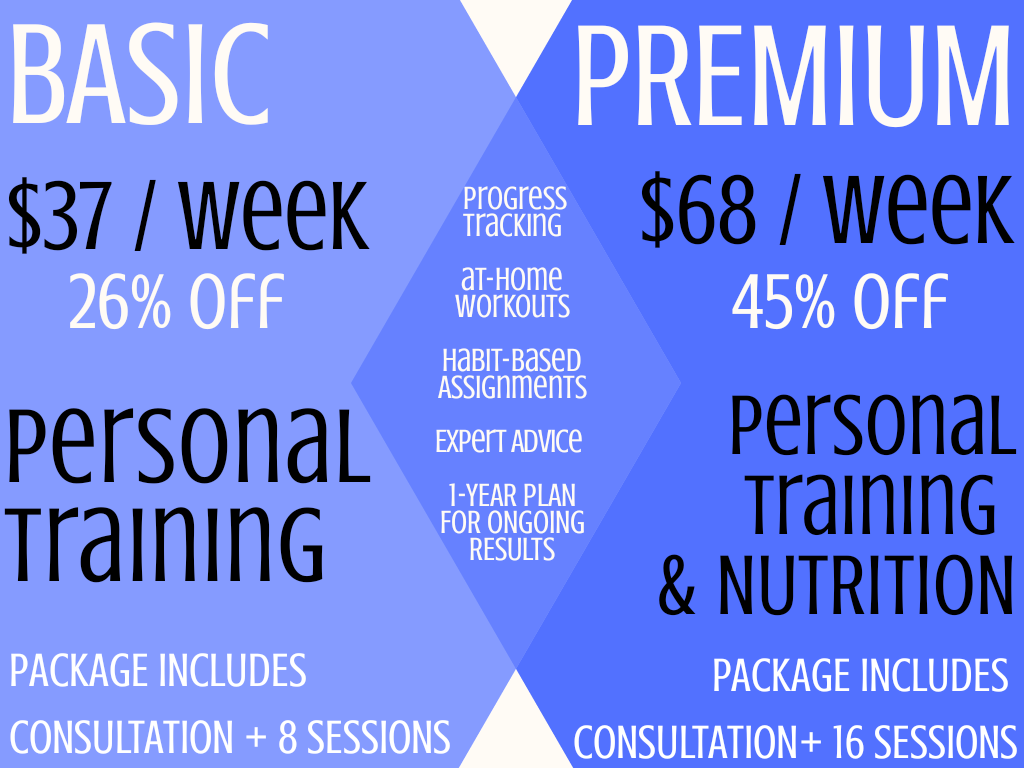 Still not sure? Schedule a visit!
 Tour the gym, meet our coaches, and decide if we are the right fit for you. You'll leave with simple steps to jump-start your results.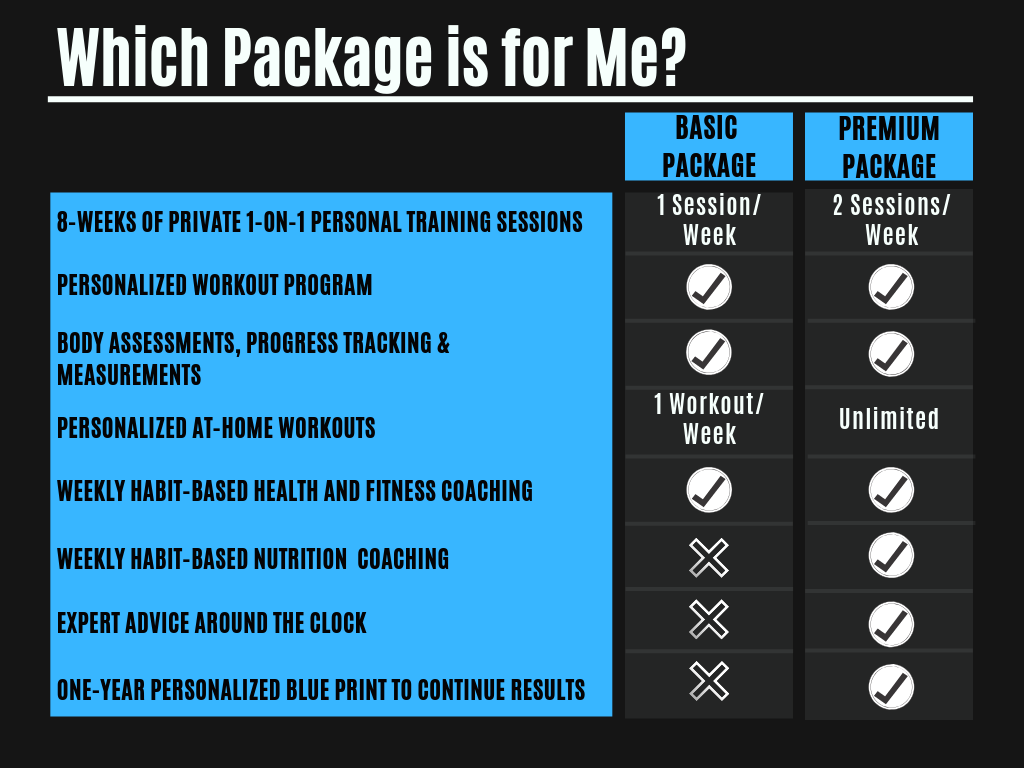 WE'RE TEACHING YOU TO FISH
Imagine this: you sign up for a personal training program, get amazing results, and then promptly lose your results to the endless summer parties just a few weeks after your transformation.  No bueno. Let's be honest – if that was our game, we'd have no members, no clients, and we'd be living outside in a refrigerator box – our puppy would not be pleased! For obvious reasons, this is NOT what we're about.
Our reputation depends on your sexiness – not a bad deal!
Personal training and nutrition coaching is not necessary to get results, but it is necessary to learn what it takes to reach your goals. Researching online only gets you so far because most of the information out there does not take into account your specific lifestyle, goals, or limitations. Working one-on-one with a trainer not only allows you to learn what it actually takes to get the results your looking for, but it also provides the knowledge you need to continue your results even after the program ends.
We don't want you to be dependent on us!
We want you to learn what you need to know to spread your wings after the 8 weeks and continue your journey. From the first time we meet during the consultation until your very last session, we'll provide you with clear, organized information that will finally unlock the key to becoming toned, strong, and healthier than ever.
Dew It Fitness Transformations
Social Share