Gym Announcement:
We will be doing a One Rep Max day on Tuesday this week. This is going to be a little different than how we have done it in the past. Instead of doing a single lift during the strength, we will dedicate all or most of class to testing a group of lifts.
By doing it this way, we can quickly and efficiently check our progress. I would recommend going relatively light tomorrow so that you can be nice and strong for your 1RM testing. Doing some stretching / mobility throughout the day tomorrow would also be very helpful!
We will be doing make ups on Wednesday and Thursday so that everyone has a chance to complete the testing. Classes on those days will continue as normal for those who have already found their 1RM's.
We are excited to see how this works out!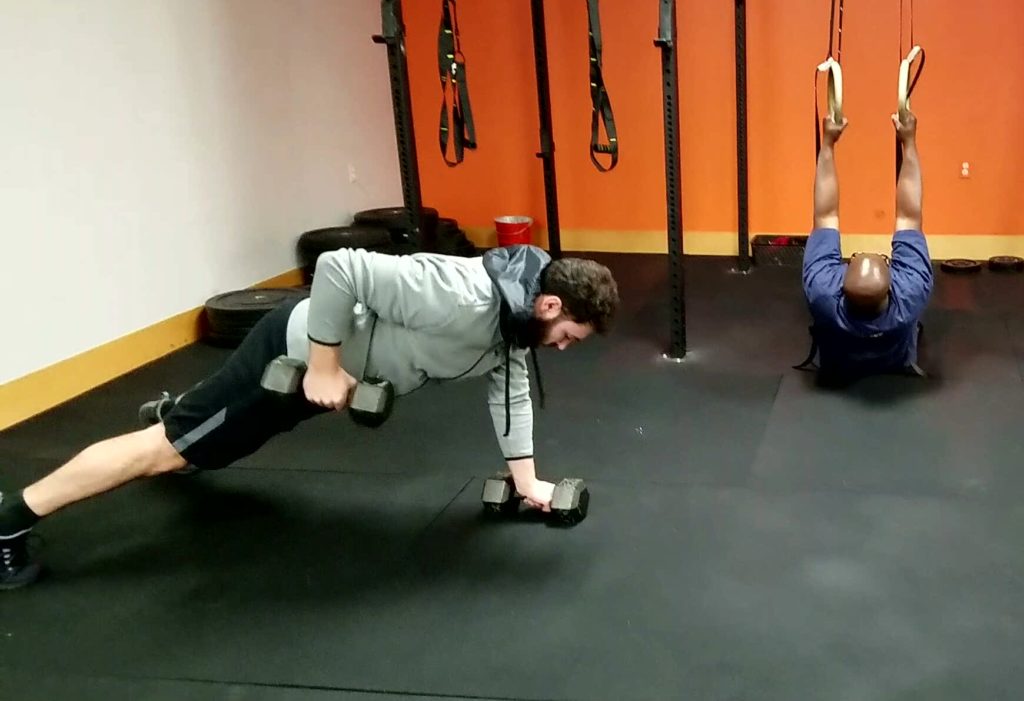 Intermediate
Strength:
Clean technique, Then
Clean complex –
3 High pulls
3 Power cleans
3 Squat cleans
Metabolic conditioning:
3 Rounds –
15 Pull-ups
20 Box jumps
25 Wall balls
Core:
3 Rounds –
10 Push-ups
15 Mountain climbers
20 Sit-ups
Beginner
Strength:
Clean technique, then
Clean complex –
3 High pulls
3 Power cleans
3 Squat cleans
*Go light
Metabolic conditioning:
3 Rounds –
10 Inverted rows
15 Step ups
20 Wall balls
Core:
3 Rounds –
8 Push-ups
10 Mountain climbers
15 Sit-ups
Social Share